IMRA-International Conference, London, UK
International Management Research Academy (IMRA) successfully convened an International Conference in London, UK, during 17-18 May 2012, with 119 participants from 33 countries, including Australia, Azerbaijan, Brazil, Canada, China, Denmark, Egypt, Finland, France, Germany, Hong Kong, Hungary, India, Italy, Japan, Latvia, Malaysia, Moldova, Netherlands, Pakistan, Romania, Russia, Saudi Arabia, Slovakia, South Africa, South Korea, Spain, Sweden, Thailand, Turkey, United Arab Emirates, United Kingdom and United States of America, making this a truly global conference.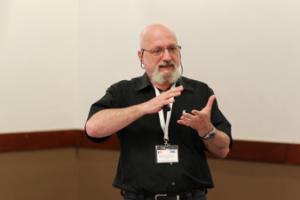 Theme:
"Emerging Markets and the New Dynamics of Management"
Venue:
Royal National Hotel,
Russell Square,
Bedford Way,
London WC1H 0DG,
UK.
Dates:
17th to 18th May 2012
Participants & Presenters
Conference Theme
"Emerging Markets and the New Dynamics of Management"

Since centuries, it has been perceived that, the western world is at the forefront of innovative theories and practices in management. Last two decades have evidently demonstrated that now it is no more the hegemony of the developed world in contributing towards management art and science.
The BRICs (Brazil, Russia, India and China) and other European countries are now emerging as sunrise economies and are offering new dynamics of management. Be it grassroots level technologies or socio-economic development, the emerging markets are certainly presenting the new world economic order. This conference is an endeavour to disseminate the new dynamics of management from emerging markets.
Contributions are invited in the areas including but not limited to:
Strategic management
Finance and accounting
Economics
Marketing and consumer behaviour
Human resource management
Entrepreneurship
Organization behaviour
International management
Operations Management
Technology and Innovations management
Public and not-for-profit management
Authors may consider the above listed areas; however if they wish to develop a special session around a specific topic, the information is available in the call for papers document.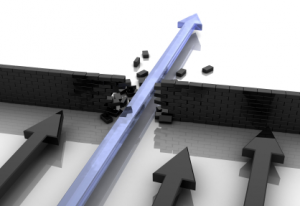 Important information regarding this conference can be found on the following links:
Registration (closed)
Online Submissions (closed)
Request for Visa letter (closed)
Journal Special Issue:
Journal:
Feedback by past Participants
Join IMRA LinkedIn Group
"Like" IMRA on Facebook
Follow IMRA on Twitter
Watch Photos & Videos of IMRA
Contact IMRA
Any questions regarding this conference? Kindly check FAQs
IMRA Mission:
International Management Research Academy (IMRA) is a global academy dedicated to the continuous and effective development of management theory and practice. IMRA's mission is to be a collaborative catalyst between academics and practitioners in fostering relationships via creation, assistance and dissemination of cutting-edge management thinking.

IMRA aims to become a collaborative catalyst between academics and practitioners in fostering relationships via creation, assistance and dissemination of cutting-edge management thinking.
Based in London, United Kingdom, IMRA has more than 800 members spread across in more than 50 countries of the world.
Please visit www.imraweb.org for more details.


IMRA accomplishes this by:
1. Organizing conferences and events which bring people from academia, research organizations, government, social sector and private sector, together on a single platform and paving a path for networking and fruitful stakeholder interaction.
2. Publishing cutting edge academic and professional articles via academic journals and magazines in the field of management.
3. Developing an online forum providing an opportunity for members to interact and network and thus build mutually beneficial collaborations.
Who can attend the conference
The maximum benefit of attending this international conference shall be to researchers, academics, management consultants, corporate professionals, corporate trainers, government officials, representatives of think tanks, social service organizations, entrepreneurs, doctoral and master's students.
Jatin PANCHOLI, Middlesex University, London, United Kingdom
Paurav SHUKLA, Glasgow Caledonian University, United Kingdom
Prof. Ernie Stark, Logikos and Experientia, United States of America
Prof. Herbert Sherman, Long Island University, United States of America
Prof. John Lipinski, Middle Tennessee State University, United States of America
Dr. Justin Paul, Nagoya University of Commerce & Business, Japan
Dr. Keith Perks, University of Brighton, United Kingdom
Prof. Nam Jae Cho, Hanyang University, South Korea
Prof. Phani Tej Adidam, University of Nebraska at Omaha, United States of America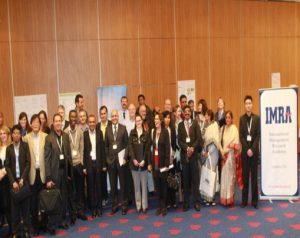 Benefits to the Participants
Learn and acquire cutting edge international knowledge in various disciplines of management.

Recognition of your work on international platform as a participant or paper/poster presenter.

In the heart of the world's financial capital: London, England, UK

International platform to meet corporate professionals, entrepreneurs, academics, researchers, government & policy makers from various countries.

Potentially receive Award for your contribution.